Garage Door Maintenance Danbury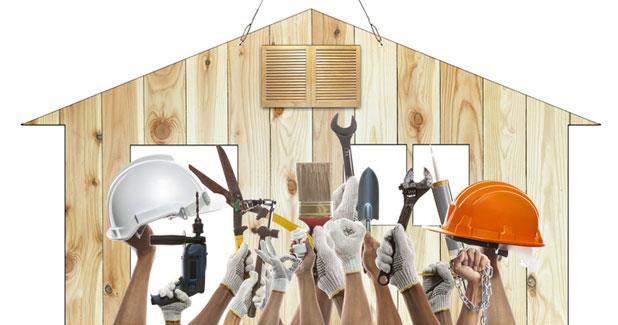 Garage Door Maintenance Danbury

CT

Many home owners in Danbury tend to ignore the need of their garage door for a maintenance, lubrication and tune up. Not once while servicing garage door is Danbury we hear things like: "why should I repair something which is working great"? Well, you don't have to maintain your garage door, and the door will probably continue to move the way it is working now, but the question is – For how long? It just a matter of time before an overhead door in Danbury that hasn't been lubricated for a long time will stop working, but when that will happen, lubricate the door will not be enough, since you will probably need some repairs as well.
Let's compare it to your car: The same way that you will never ignore the need if your car for an oil change and inspection (although the car will continue to take you from one place to another without the oil change), the same way with your garage door in Danbury. If you will ignore the need for a maintenance, one day you will find that your garage door is not working, since the spring broke, the cable snapped, the opener is not responding the garage door is out of the tracks or any other problem that can prevent an overhead garage door in Danbury from working properly. The problem is that now, that the door is stuck, it is too late to simply lubricate it and expect it to work again. Now you will probably also need a local garage door company in Danbury to come and fix the door for you, and only then, when the door is working again, it can be lubricated and maintained.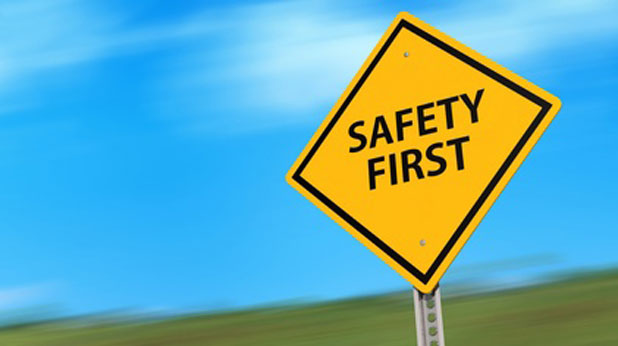 The maintenance process of garage door in Danbury
The maintenance and lubrication of garage doors in Danbury is a relatively simple process that can be performed by any experienced overhead garage door technician who understand and know how to repair garage door in Connecticut. The maintenance include tune up for the garage door such as spring adjustments, opener adjustments, lubrication of some of the garage doors parts, and inspecting the garage door for broken, lose or damaged parts that need to be repaired or replaced. The maintenance process of garage doors in Danbury should also include safety check, to make sure that the reverse system (In case you own an automated overhead door) is working fine, and that the door will never close in case something is at its path.
Do it yourself garage maintenance
Although the garage door maintenance is relatively simple, and lubricating garage door in Danbury CT can be performed in do-it-yourself garage door service, if you decided to do the maintenance by yourself, without the help of a garage door repairman, it is important that you will be careful, and make sure that you know exactly what you are about to do. Before you begin, you must make sure that all the people who use the garage will know that you are performing the maintenance, and make sure no one is going to try and use the garage door while you are working on it. Even if all the people who use the door know about the maintenance, disconnect the garage door opener from the electricity, and make sure to maintain the door is a safe way. If you prefer to use a local garage door company in Danbury, especially if you own a commercial garage door, Danbury Garage Doors can provide you with same day garage door service in Danbury.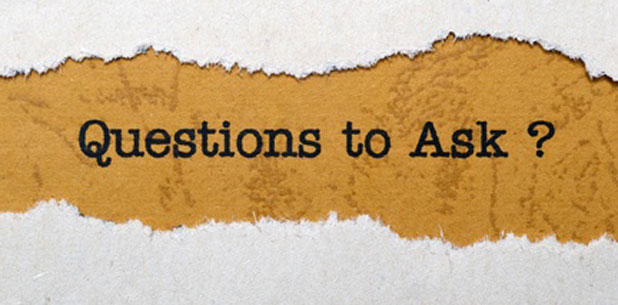 Garage Door Maintenance Safety
Your overhead garage door in Danbury probably serve you every day, and unless something is wrong with it, the door open and close whenever you need it to. But not all people know that overhead doors, and it can be a commercial garage door in Danbury or a residential garage door in White Plains can be dangerous, and can cause damage and even serious injuries. If you will think about it, your overhead door is probably the largest moving object in your house or your business, and as such it can weigh hundreds of pounds. And when a door that weigh hundreds of pounds is broken, it should be repaired by a trained garage door repairman in Danbury. MY Garage Doors offer emergency garage door services in Danbury Connecticut, and we can take care of any garage door issue, including maintenance for commercial overhead doors.
If you are not sure what to do, or if the is something wrong with the door, please stop using it, and call a garage door company to assist you. Broken garage door need repairs. Lubricating it will not help. And repeated use of the door can end with serious damage and even injuries. Contact garage door expert in Danbury to come and fix the problem for you, and who will make sure that the door is safe for use.
The Inspection and maintenance of garage doors in Danbury
Safety check – part of every automated overhead door maintenance in Danbury is to test the safety reverse system to make sure that the door is safe for use. If you placed something at the path of the closing door, and the opener did not stop, you may have problem with the garage safety sensors, so the door shouldn't be used.
Lubricate the parts of the door that need to be lubricated (including dive train and sprockets). And grease the chain in case your garage door is working with chain drive opener, like Lift Master garage opener.
Inspect the garage door parts for lose, damaged or broken parts. If there are damaged parts, contact garage door supplier in Danbury to replace the broken parts for you.
Check the connections of the parts to make sure all of them are tighten. Do not ignore any lose part. If you will, it is just a matter of time before the door will get stuck.
Adjust the garage door springs and opener. But always make sure you know and understand what you are about to do. DIY garage door repair is not the place for mistakes. The springs of overhead garage doors in Danbury are under a lot of tension, which make them dangerous and even deadly.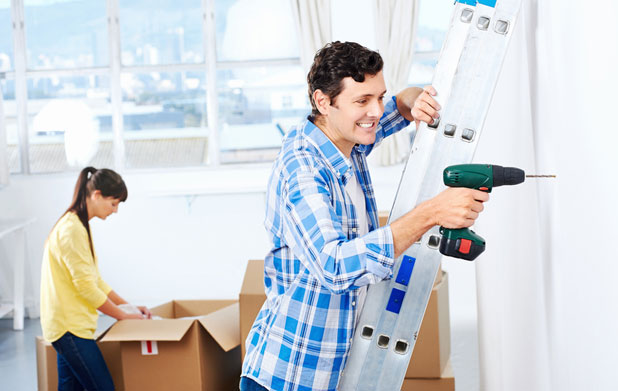 Why maintaining the garage door?
Just think about your garage door tune as you look at the tune up of the car you are driving. Can you say that a car, which just had an inspection and oil change, is not running better than before? Can't you say that it is safer for driving after a professional inspected the brakes? Same goes for your garage door in Danbury – a proper lubrication and tune for the spring system and the opener, will improve the way your garage door operate. And if we will put aside the improvements, which will result from the maintenance and the tune up, the garage door maintenance is also an option to inspect the garage door, and to a chance to check the garage door in terms of safety and its parts, and will make sure that garage door is safe and ready for use. There are different garage doors in Danbury, but the idea of the way the doors operate is the same: Spring system, and garage opener. If you would like to learn more, you can watch a Video about garage door tune up in Danbury, read article about garage door repairs DIY, or visit garage door repair community and learn how to service your garage door by DIY.
Be careful!!
The garage door springs are under high tension which makes them dangerous. Only qualified persons should adjust them. If you think that your spring system need some adjustments, contact a local garage door specialist in Danbury to adjust the springs for you.
But not just the springs are dangerous, there are more parts in the garage door mechanism of overhead doors in CT like garage door cables, brackets and other hardware attached to the spring system, are under very high tension and, if handled improperly, can cause serious injury and even death. Only a qualified and experienced garage door tech carefully following the manufacturer's instructions should adjust them. The torsion springs (the springs above the door wrapped around the shaft) should only be adjusted by a professional. Do not attempt to repair or adjust torsion springs of overhead door in Danbury yourself, it is dangerous.
Commercial Garage Door Maintenance Danbury
When the case is a commercial garage door maintenance in Danbury, the process change, and it require a qualified garage door repairman to perform the maintenance. It may look simple to you, just to lubricate the door. But commercial garage door service is much more than that. To be able to address a commercial garage door, whether it is a commercial garage door in Richmond County, or a commercial garage door in Staten Island, require deep knowledge and wide experience in servicing commercial overhead doors in Connecticut.
But the experience and understanding the overhead doors is not enough. You need tools and parts designed to deal with heavy duty industrial overhead doors in CT, and for that you need a garage door pro. Attempting to try and service a commercial overhead door in CT without the proper knowledge and tools can end with injuries, and can even result with death. The best thing will be to use a professional garage door repairman who have the ability to deal with the heavy commercial overhead doors in Danbury.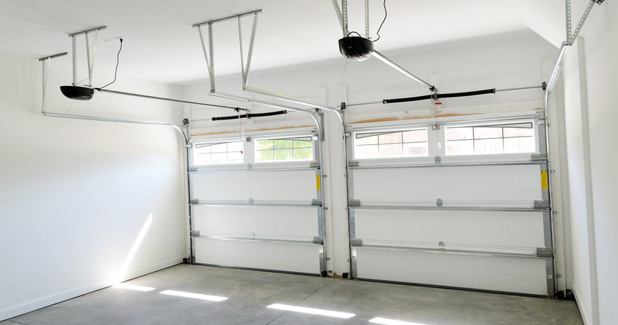 Conclusion
No garage door service, whether it is garage door repair in New Rochelle or garage door maintenance in Danbury worth your health. We are not saying that you need garage door company in Danbury to perform the maintenance and to lubricate the door for you, but at the same time if there is something wrong with the door, you may want to consider using a qualified garage door technician for the repair. Since as we said before and we will repeat again and again since there is never enough: Broken garage door can be dangerous, and if your door is broken, no amount of lubrication will solve the problem.
With our same day garage door repairs in Danbury, we can fix your broken garage door today. Call Danbury garage doors, and have your broken overhead door in Danbury work again today.
For Garage Door Service Danbury CT
Call Now: 203-200-7773